Michael T Jones and Company
The Michael T Jones and Company has been designing and fabricating high-quality industrial controls since 1998. MTJ was founded on the premise of a commitment to meeting or exceeding all of their customer requirements, always striving to continually improve the effectiveness of the quality management system.
You may not have seen our name, but you have seen us behind the scenes with VFD motor control panels in HVAC systems at stadiums, prisons, hospitals, schools and office buildings, and in automation control packages for metal forming, lumber, rubber, aluminum, farming, and food industries across the United States. We have even designed and built a control that pulls down a concrete bridge and records the force for a university research project.

What We Can Do for You...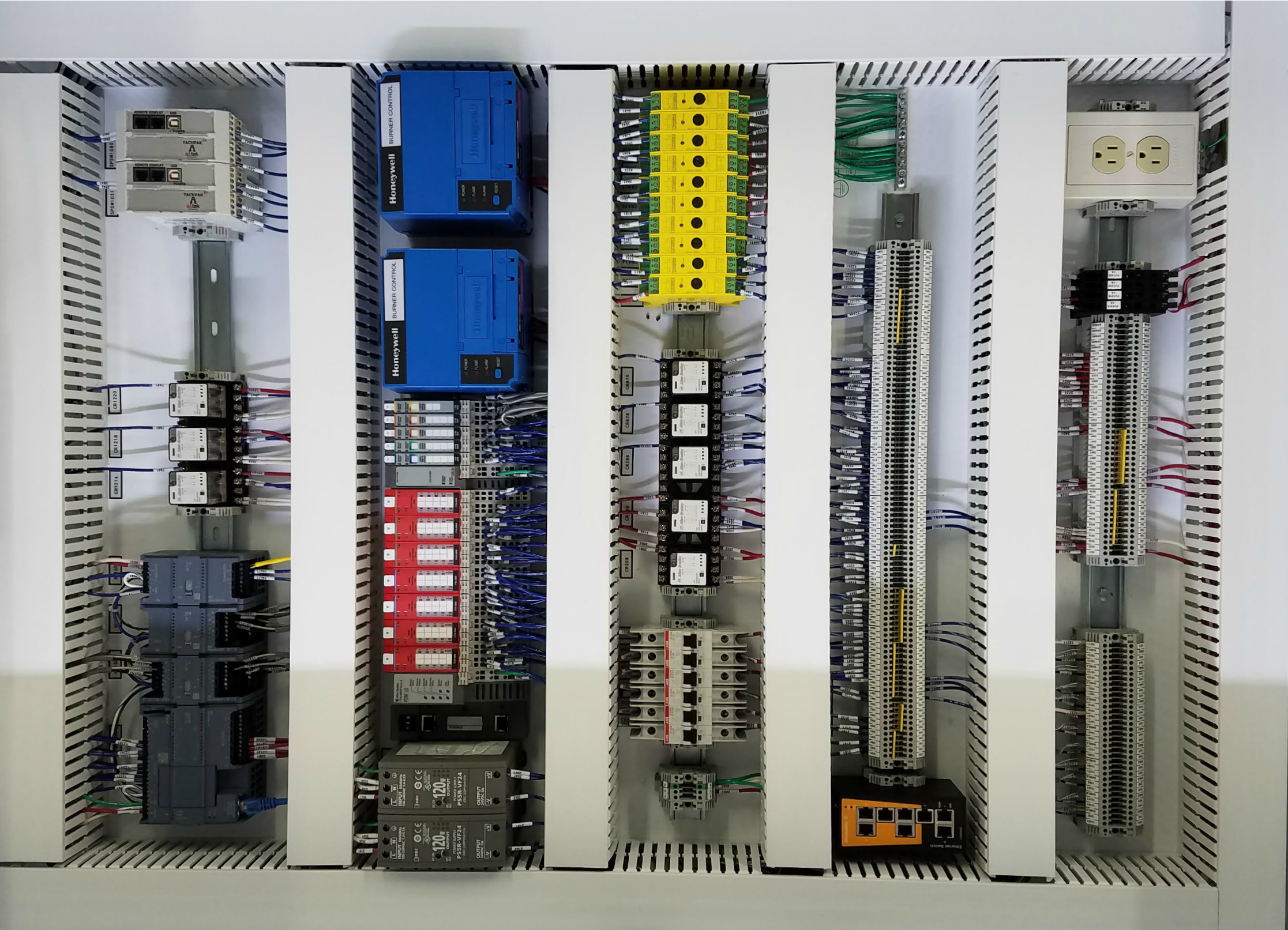 UL 508A & 698 (NRBX / NNNY)
GFI Box Assembly
Specialty Disconnect Assembly